Demande #329
Poster "Diffusez vos documents sous licences libres"
---
Description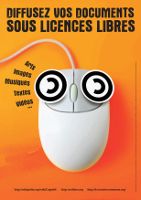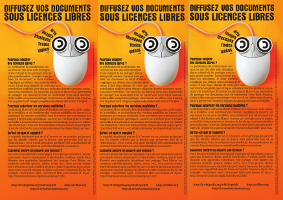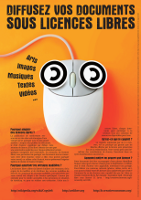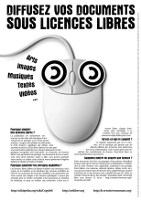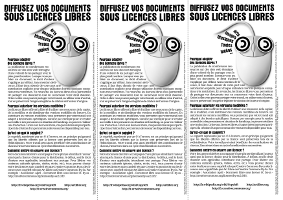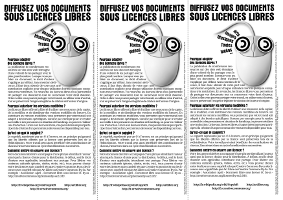 Le groupe sensibilisation de l'April vous propose un jeu de documents réalisés par Antoine Bardelli pour encourager à la diffusion des documents sous licence libre.
Vous pouvez utiliser le poster seul dans sa version texte (par exemple dans un lieu de passage) ou bien le poster sans texte et des tracts pour animer un stand par exemple.
Ces documents sont eux-mêmes publiés sous triple licence : licence Art libre, licence Creative Commons By Sa et GFDL.
Le poster et le tract qui l'accompagne sont disponible ici : http://www.april.org/liberez-vos-oeuvres-appel-publier-sous-licence-libre
Information postée sur le forum Ubuntu-fr : http://forum.ubuntu-fr.org/viewtopic.php?id=436893
Information postée sur le forum Framasoft : http://forum.framasoft.org/viewtopic.php?f=12&t=34937
Information postée sur la liste copyleft_attitude@ : http://www.april.org/wws/arc/copyleft_attitude/2011-01/msg00001.html
A faire : le suivit des éventuels commentaires.
History
Tracker changed from Anomalie to Demande
Status changed from En cours de traitement to Résolu
La page a été publiée. L'affiche est en cours d'impression.